Good corporate literature is of paramount importance. Your corporate literature could very well be the first touch point your prospects have with your entity. Brilliantly executed, it will seal that crucial first impression. We get under the skin of every project to design and develop corporate literature that gets your message across, effectively.
National Arts Council
New Voices of Singapore 2014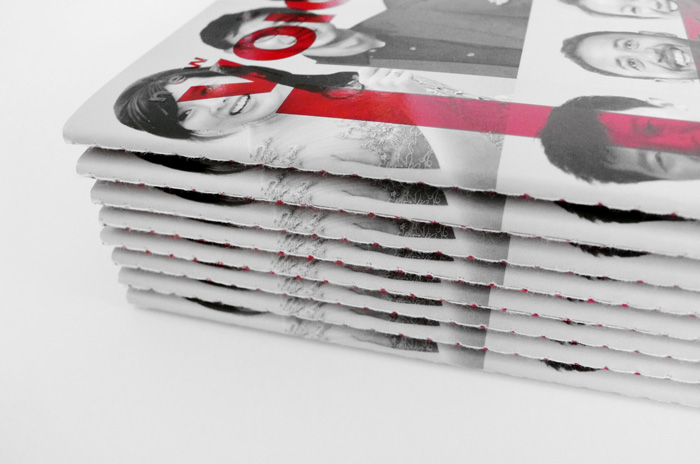 Country Base: Singapore
Sector: Literary Arts
Background
New Voices of Singapore 2014 is a catalogue featuring a selection of Singapore's young and upcoming literary talents, writing in English, Chinese, Malay and Tamil.
Objectives
In addition to increasing the visibility of new Singaporean writers in our four official languages, the catalogue also serves as a marketing tool to heighten the profile for the talents in the international front. The target distribution audience include International and Singapore Literary Arts festivals and events, international agents and wider circulation via the council's website.
Concept
We delivered a total service including design, copy editing, art direction, photography and preparation in three other languages. Aimed at introducing the talents, the catalogue showcases the writers' faces in black and white, while their voices are illustrated with red speech bubbles. Overall, the catalogue is classy, provocative and artistic.
Testimonial
"Insideout Creative was prompt and professional in managing our publicity collaterals. They were flexible and able to provide relevant input and work according to our tight timeline, which was very much appreciated. We had a great experience working with them." – Li Sihui, Literary Arts (Sector Development) Manager, National Arts Council
Credits
Client: The National Arts Council
Designers: INSIDEOUT